Patrol Division
This is most most visible division of the Precinct 3 Constable's Office. The men and women who make up the patrol division are on the frontline keepiing our community safe. The patrol division provides 24/7 law enforcement services within southern Montgomery County. Patrol officers are tasked with maintaining public safety by responding to calls for service, enforcing traffic laws, conducting initial investigations and remaining proactive. To assist in these activities, deputies remain active in the community by attending neighborhood, school and local events which results in excellent community trust and confidence.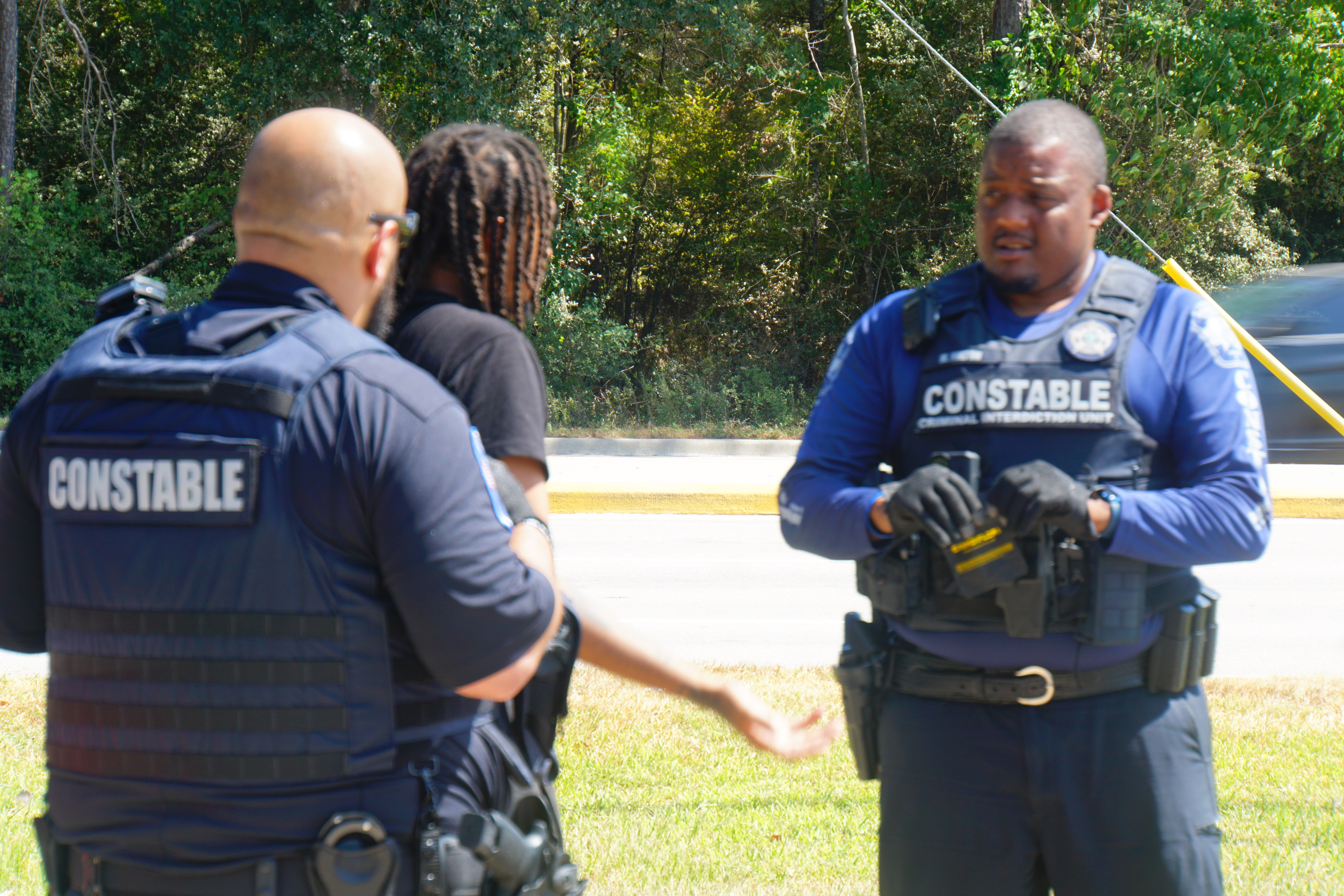 Criminal Interdiction Unit
The CIU focuses on the prevention, enforcement, and suppression of organized pattern crimes and repeat violent offenders. The CIU utilizes investigative technology, intelligence, best practices, problem solving, and crime prevention strategies to accomplish their mission. The CIU has interrupted the delivery of large quantities of drugs within Montgomery County and surrounding areas. The CIU has seized cash and assets from those criminals, and arrested a significant number of offenders participating in illegal drug trafficking.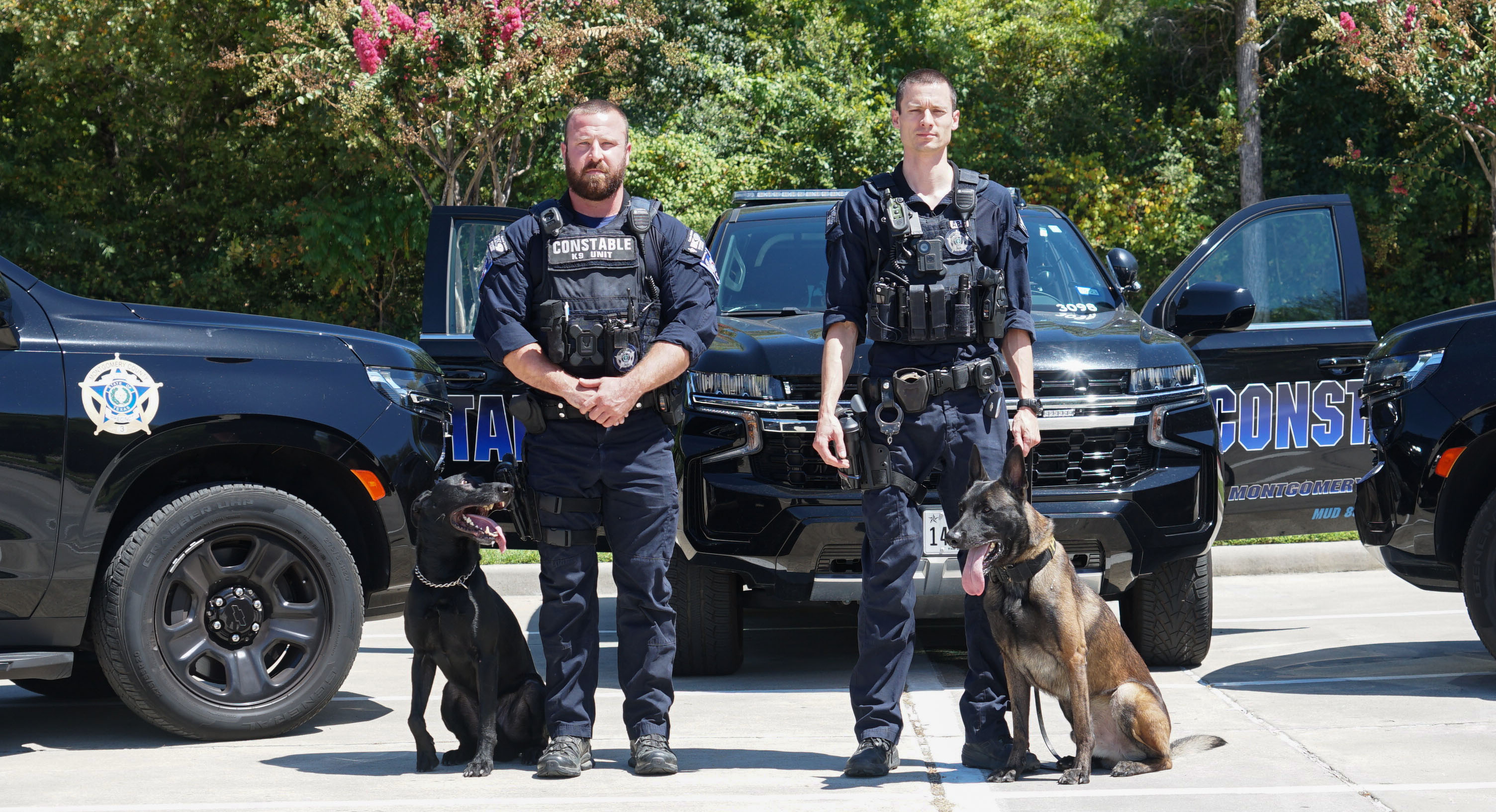 K-9 Unit
The Montgomery County Precinct 3 Constables office utilizes two canines who are qualified for criminal tracking and apprehension along with narcotics detection. Both canine teams have not only been successful in apprehending violent suspects but have also removed dangerous narcotics, guns and many other illegal contraband from the streets of Montgomery County and surrounding areas. Both canines live full time with their handlers and must pass a strenuous selection process before being appointed to the handler position.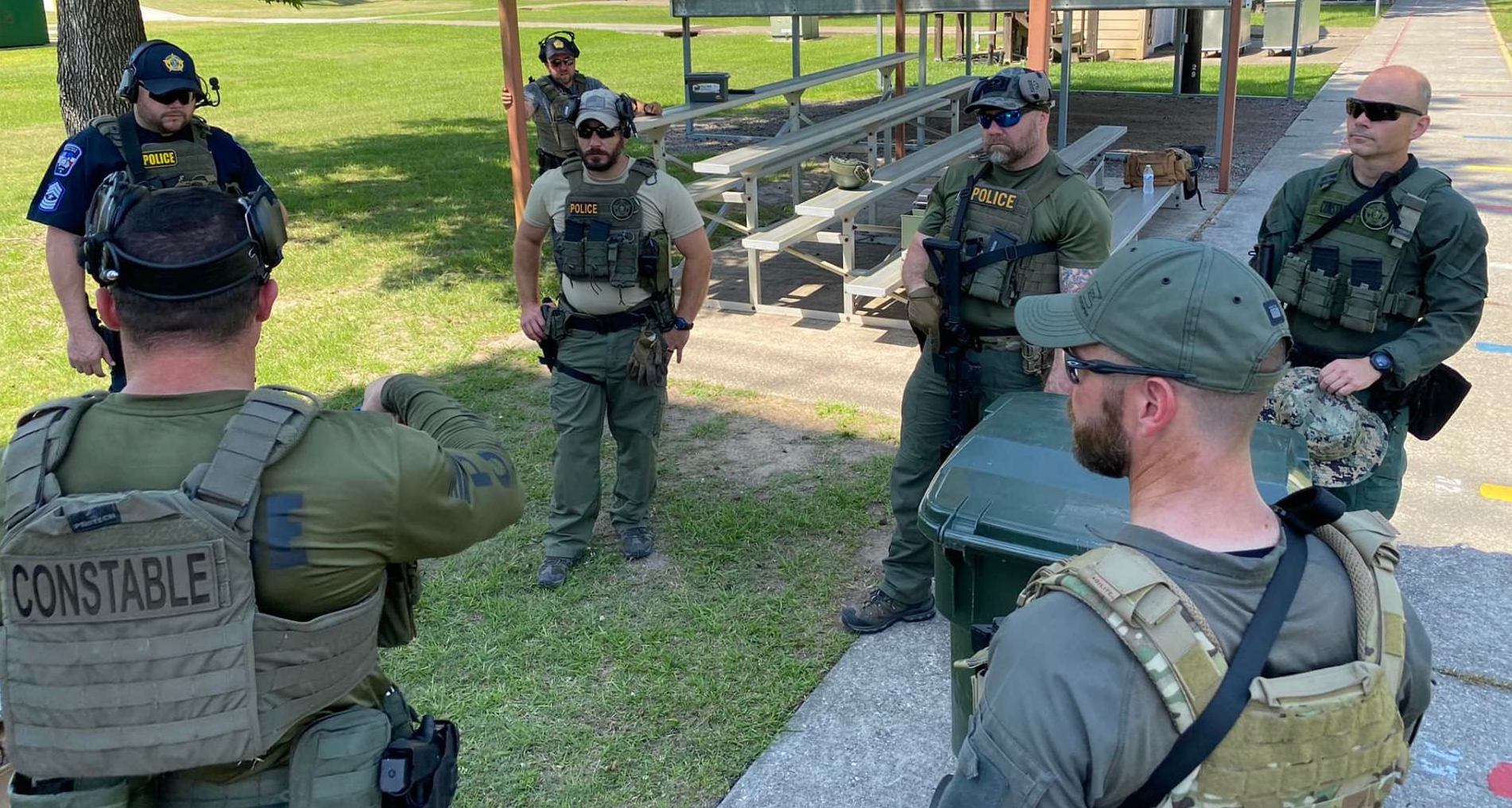 Special Operations Unit (SOU)
The special operations unit is comprised of multiple sworn agency members and is under the command of one sergeant, and one lieutenant. The SOU includes the following sub-units.
Ready Response Group (RRG)
The Montgomery County Constables Office Precinct 3 utilizes a specially trained unit of deputies with alternative weapon capabilities to resolve high-risk incidents while attempting to minimize the potential for injury or death to those involved. The RRG receives special training and equipment to enhance its ability to conclude high-risk incidents. The mission of the RRG is to save lives by attempting to reduce the risk of injury and loss of life to innocent citizens, law enforcement officers and suspects.
Special Response Group (SRG)
The Montgomery County Precinct 3 Constables Office SRG is a group of Deputies trained in crowd control techniques used to address civil disturbances, crowd containment, crowd management, dispersal equipment and tactics, and preparations for multiple arrests.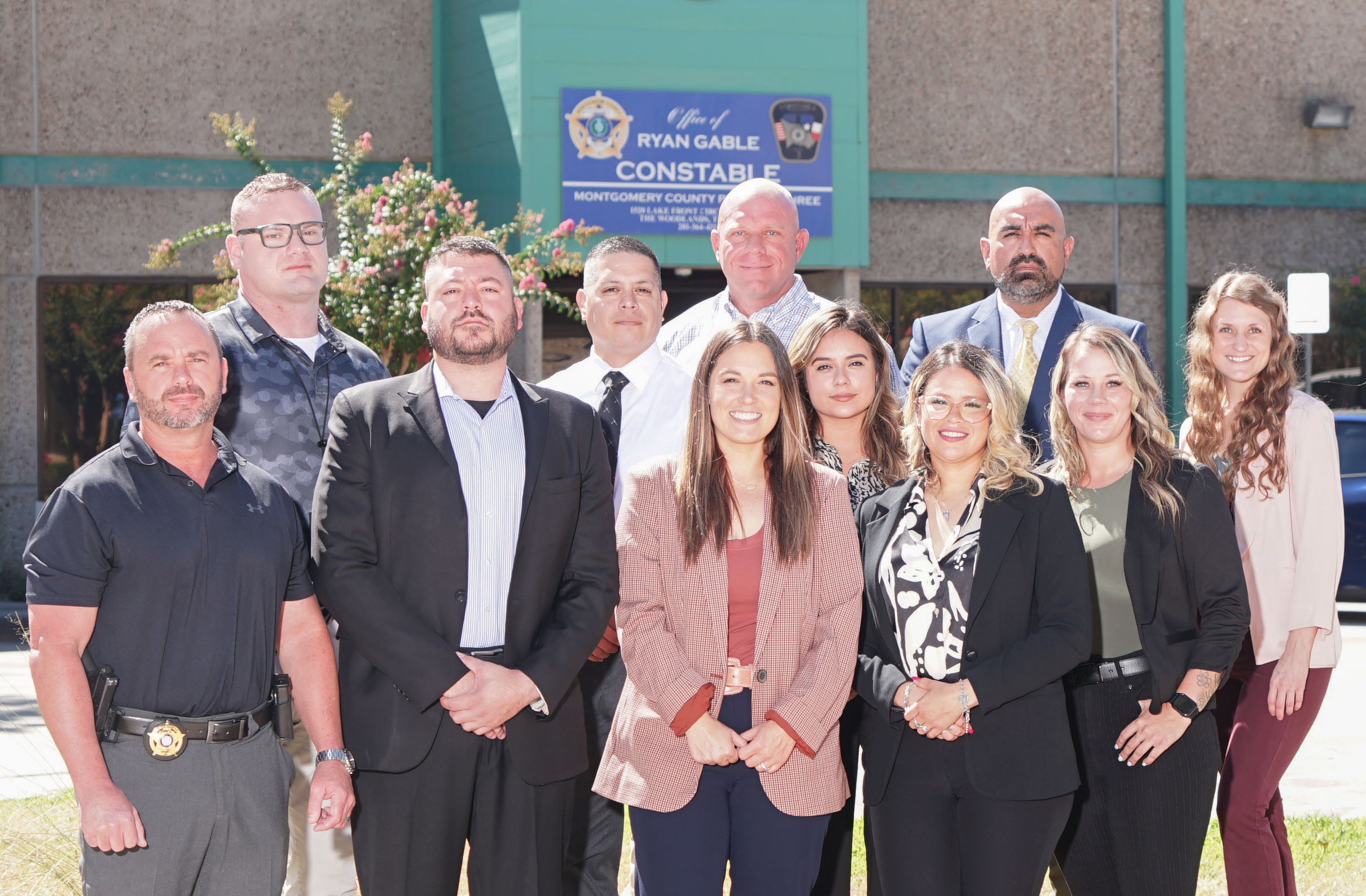 Criminal Investigations Division
Seven detectives, a forensic analyst, a sergeant, and a lieutenant staff the criminal investigation division. CID works with the patrol division to conduct special operations and solve crimes. The detectives go to crime scenes, interview witnesses, work with crime scene investigators and pursue leads to identify suspects. They may make arrests and work with prosecutors to build a case against suspects. Detectives often testify in criminal trials, explaining to juries how their investigation developed and presenting an overview of the evidence against the defendant.
CID is comprised of the following sub-divisions within the unit:
Special Victims Unit (SVU)
The special victims unit consists of three detectives. Two detectives specialize in cases involving children where sexual or physical abuse is suspected. The third detective specializes in identifying suspects possessing and or sharing child pornography. In addition, these detectives conduct proactive investigations as an effort to identify suspects who intend to solicit sexual conduct from juveniles. The SVU members are proud affiliates of Children's Safe Harbor and the Houston-Metro Internet Crimes Against Children Task Force (ICAC).
General Investigations Unit
Four detectives are assigned to conduct general investigations that are comprised of crimes against persons and crimes against property. These investigations can include but are not limited to death investigations, robberies, home invasions, shootings, sexual offenses, family violence, assault, fraud, criminal mischief, and theft.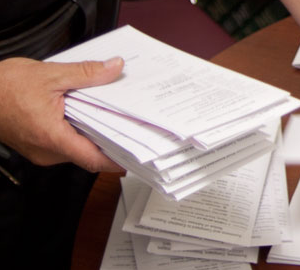 Civil Division
Four deputies and one sergeant staff the Civil Division. The civil division is responsible for the service of civil process. The civil process can include but not be limited to serving civil citations, subpoenas, writs of garnishments, attachments, reentries, sequestrations, and executions. In addition, the civil division provides one deputy to act as a bailiff for the Montgomery County Justice of the Peace, Precinct 3.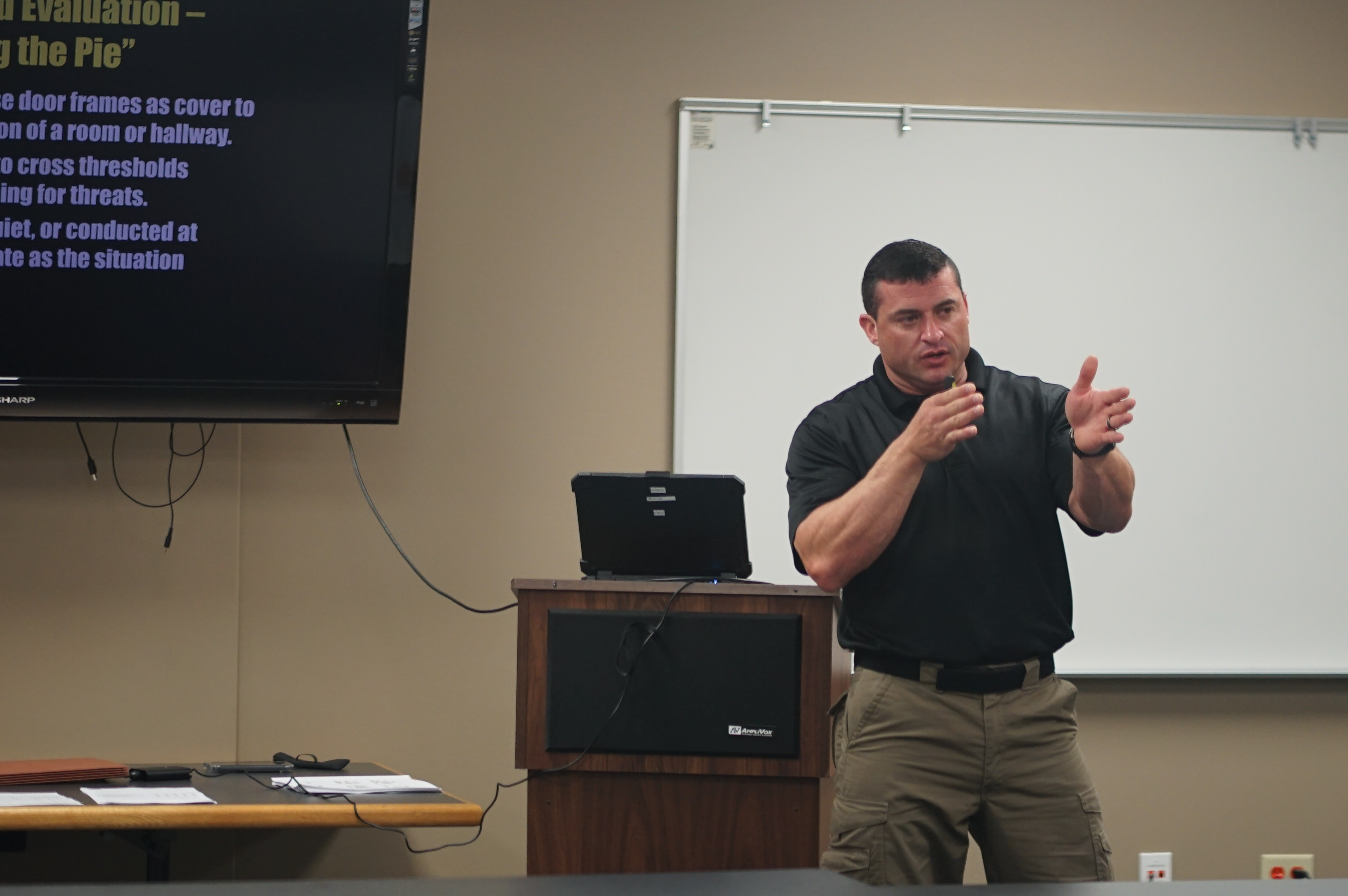 Training Division
The training division is staffed with one deputy and one sergeant. The training division is responsible for providing the continuing education to all Pct. 3 personnel. It accommodates interagency training to build training collaborations with other agencies. It manages field-training programs and maintains certification, firearms training, and educational records. The Montgomery County Pct. 3 Constable's Office is a proud training provider for the Texas Commission on Law Enforcement (TCOLE).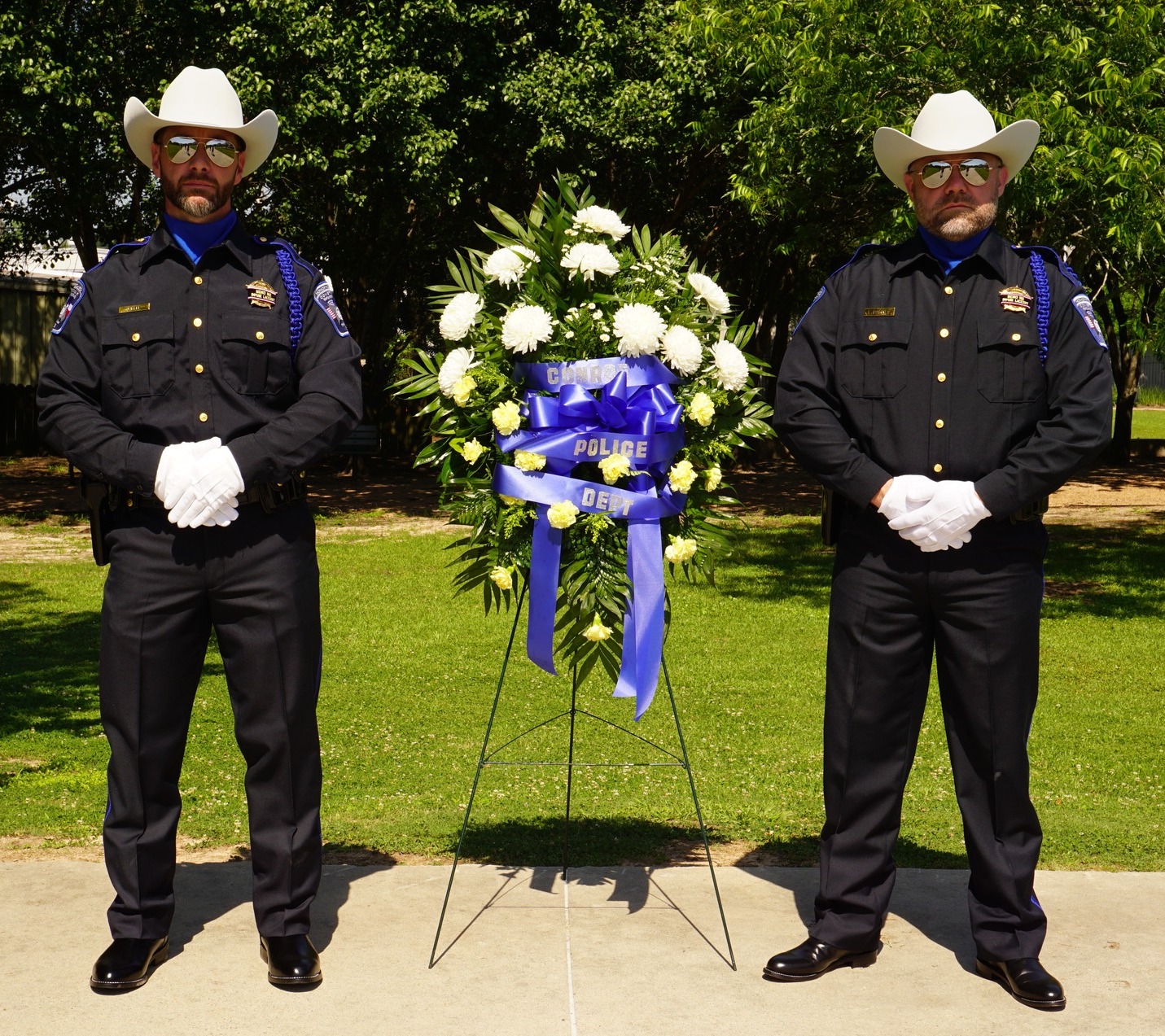 Honor Guard Unit
The Montgomery County Precinct 3 Honor Guard serves as the ceremonial unit for the Montgomery County Pct. 3 Constable's Office at any official function designated by the Constable or his designee. The Honor Guard's mission is to bring honor and dignity to the Montgomery County Precinct 3 Constable's Office, its members, and members of the larger law enforcement community.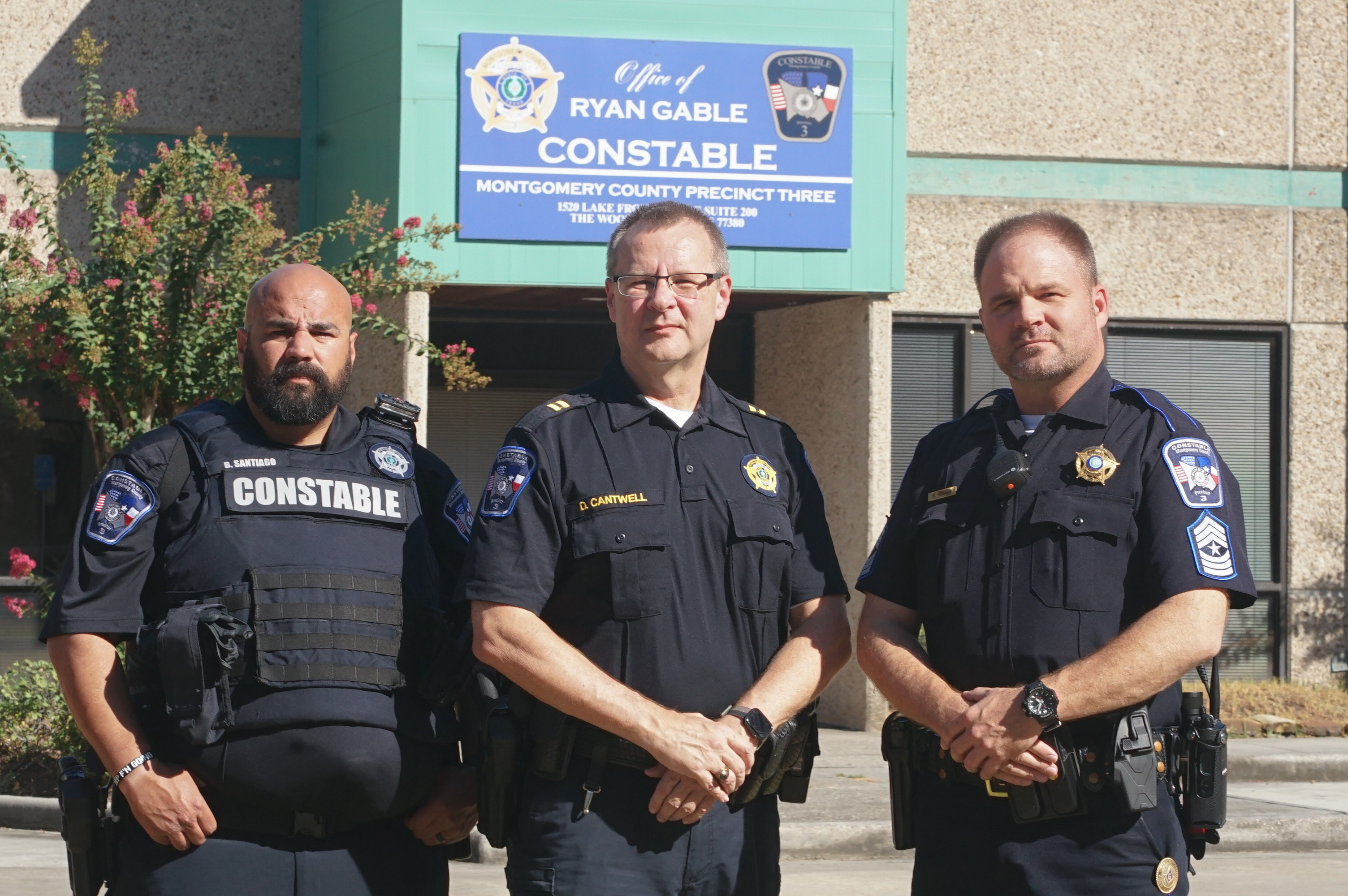 Reserve Division
The reserve division consists of 8 to 12 state certified peace officers that assist with the duties of the other divisions on a regular and emergency basis. These deputies carry the same responsibility and authority as full-time officers but generally work on a non-paid basis. In addition to assisting in the on-going operations, the division works to ensure that both alcohol and tobacco products are only made available to those of age by conducting compliance checks. Our deputies reflect our community and have a desire to serve. They include lawyers, brokers, engineers, sales professionals, business owners and former law enforcement officers.